Our credentials
help us serve you
Professional designations are indicative of financial professionals who are committed to accumulating and expanding their knowledge in order to best serve the specific and complex needs of their clients. Larry Eppolito and Michael Carbone are both Certified Financial Planner™ professionals, while Michael Carbone is also a Chartered Financial Analyst®.
The Chartered Financial Analyst® (CFA®) is one of the of the world's most respected and recognized investment credentials. The Certified Financial Planner™ (CFP®) certification is one of the most respected financial planning credentials and the recognized standard of excellence in personal financial planning.
A Chartered Financial Analyst is one of the world's most respected and recognized investment designations. Successful candidates take an average of four years to earn their CFA charter. He or she has the skills needed for high-level, specialized asset-management responsibilities, including security analysis, portfolio management and business reporting.

Members of CFA Institute, including charterholders and candidates for the CFA designation, must:

Act with integrity, competence, diligence, respect, and in an ethical manner with the public, clients, prospective clients, employers, employees, colleagues in the investment profession, and other participants in the global capital markets.
Place the integrity of the investment profession and the interests of clients above their own personal interests.
Use reasonable care and exercise independent professional judgment when conducting investment analysis, making investment recommendations, taking investment actions, and engaging in other professional activities.
Practice and encourage others to practice in a professional and ethical manner that will reflect credit on ourselves and the profession.
Promote the integrity of, and uphold the rules governing, capital markets.
Maintain and improve their professional competence and strive to maintain and improve the competence of other investment professionals.

Most people think that all financial planners are "certified," but this isn't true. Anyone can call himself or herself a "financial planner." Only those who have fulfilled the certification and renewal requirements of CFP Board can display the CFP® certification marks.

Individuals certified by CFP Board have taken the extra step to demonstrate their professionalism by voluntarily submitting to the rigorous CFP® certification process that includes demanding education, examination, experience and ethical requirements. These standards are called "the four E's," and they are four important reasons why the financial planning practitioner you select should display the CFP® certification marks.

When selecting a financial planner, you need to feel confident that the person you choose to help you plan for your future is competent and ethical. The CFP® certification provides that sense of security by allowing only those who meet the following requirements the right to use the CFP® certification marks.
CFA® and Chartered Financial Analyst® are registered trademarks owned by CFA Institute.
Certified Financial Planner Board of Standards Inc. owns the certification marks CFP®, Certified Financial Planner™,

and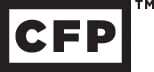 in the U.S., which it awards to individuals who successfully complete CFP Board's initial and ongoing certification requirements.